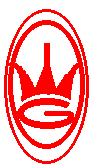 Language Exchange Program
Will you intend to learn languages other than your own mother tongue?
Do you hope to get someone who can help you with any of the above languages learning?
Will you try to have someone who can help you practice listening and speaking your second language?
Do you like to know more about different cultures by taking a little time to learn any of the above languages?
Will you plan to travel in the area in which people speak other than your mother language?
---
To participate in our Language Exchange Program, you have to:
Fill out the following form and be sure to complete the first four sections of the form;
If you want to learn two languages, please fill out two seperate forms;
Send the information; the system will automatically add the information to one of our Members' lists;
You can then view, according to the language you want to learn, the appropriate members' list maintained by our system. You can then contact, by e-mail, the person with whom you intend to exchange;
If you want your name to be deleted from the list, please write to us.
---